Salute to Spring 2022 Grads: Nicole Zimmerman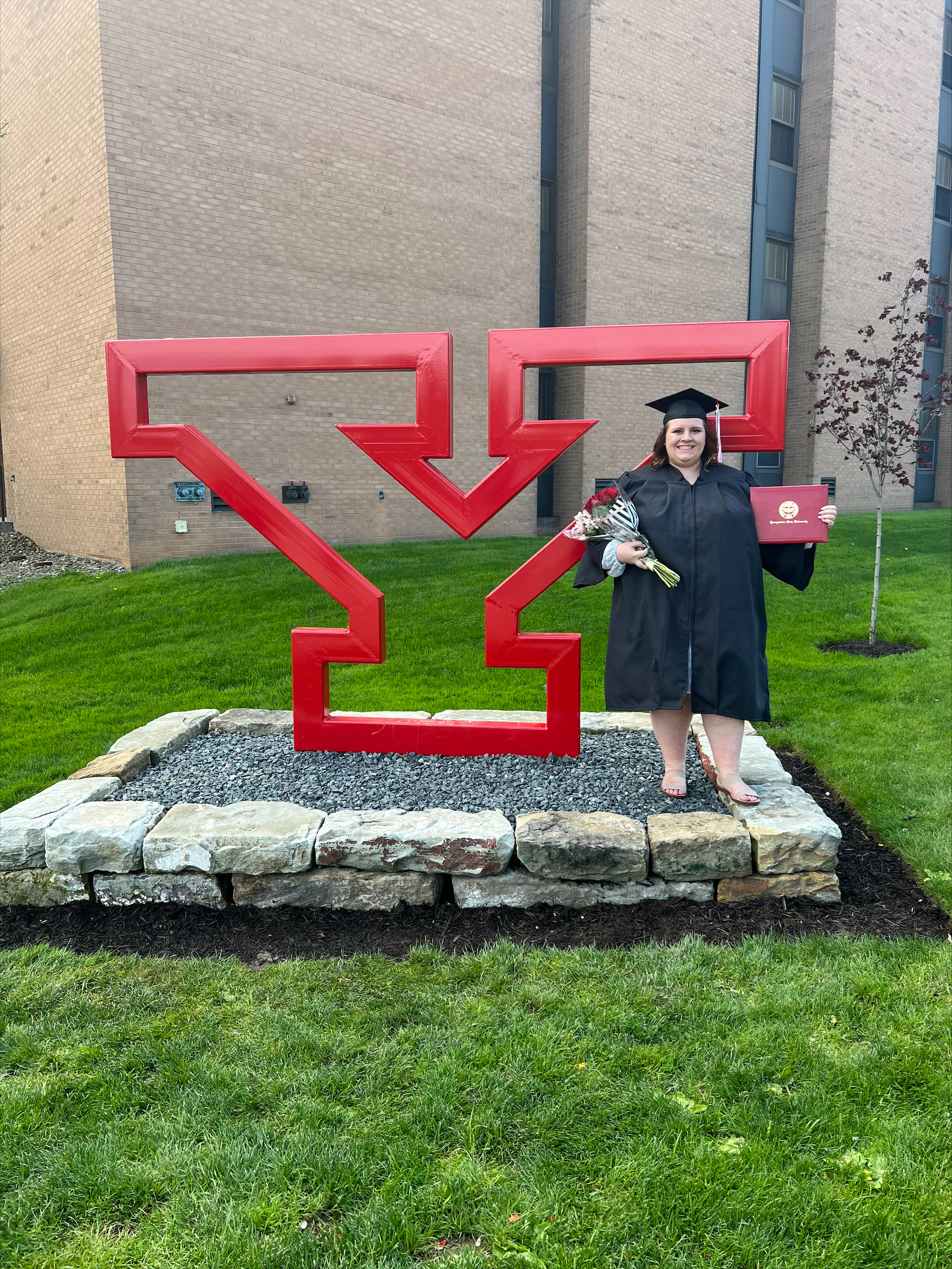 Pictured above: Nicole Zimmerman
We continue our salute to Spring 2022 grads with our focus on Technology. Read about our Mathematics and Engineering spotlights here. Read about our Science spotlight here.
TECHNOLOGY
After graduating in the Spring with her bachelors in Computer Science and a minor in Mathematics, Nicole Zimmerman landed a 10-week internship with FedEx that recently turned into a full-time position as a full stack developer on the HR system Agile team. In this position, Nicole will work with a group of programmers to conquer projects using multiple programming languages, such as Java and SQL.
Nicole's position is based out of Pittsburgh but offers her remote opportunities so that she can stay in the area and still be close to her family. She hopes one day to work her way up to VP of Technology at FedEx.
Nicole's advice for undergraduate students is to try everything so that you can find your passion. She strongly encourages STEM majors to attend the STEM expo, which is how she found her current position, and to maintain relationships with professors as they are here to help and want to see you succeed.
We wish you all the best, Nicole!