YSU Rocket Club Makes Penguins Fly at 2022 Spaceport America Cup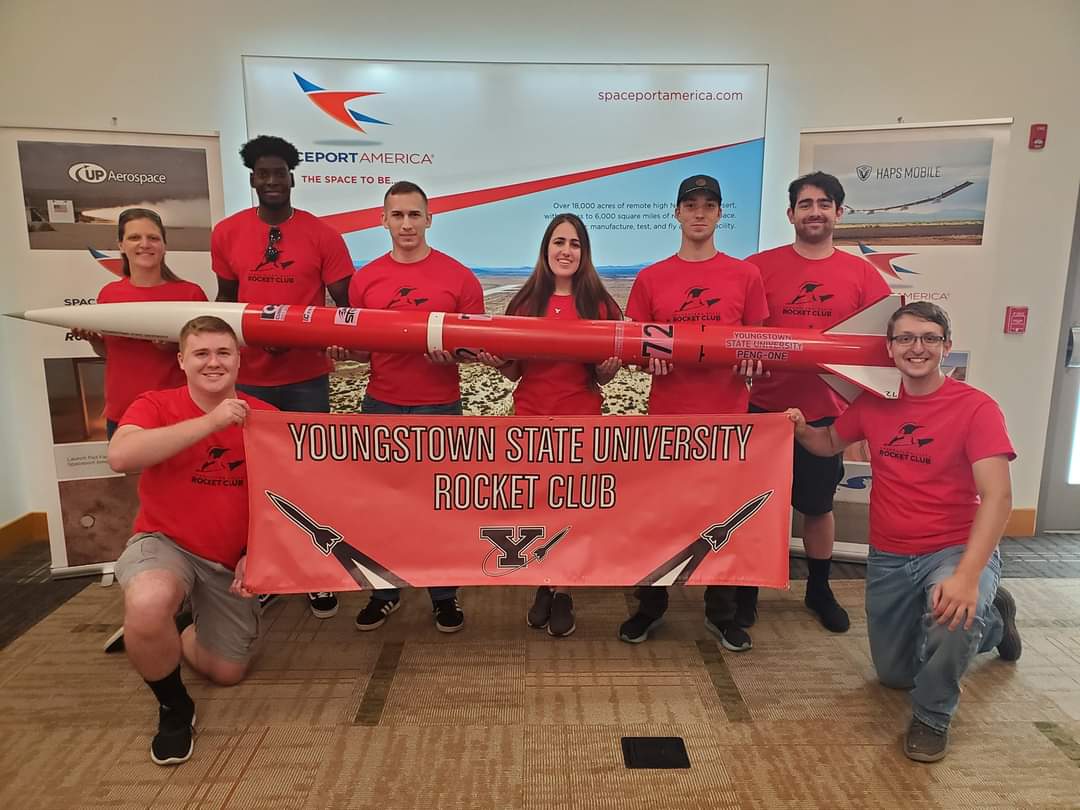 Pictured above: Members of the 2022 YSU Rocket Club pose with their rocket
Founded by 3 senior engineering students, the YSU Rocket Club spent the year designing and building a 10 foot rocket with the goal of launching it at the annual rocketry competition at Spaceport America in New Mexico.
Although the rocket, named PengOne, fell just short of its 10,000 foot goal, the team is happy with their inaugural launch and the overall competition experience. They hope the club will continue into the future.
You can watch the news report on the YSU team's experience. You can also read about the competition and results.
Pictured below: PengOne Launch