Record Number of Employers at Fall 2022 STEM Expo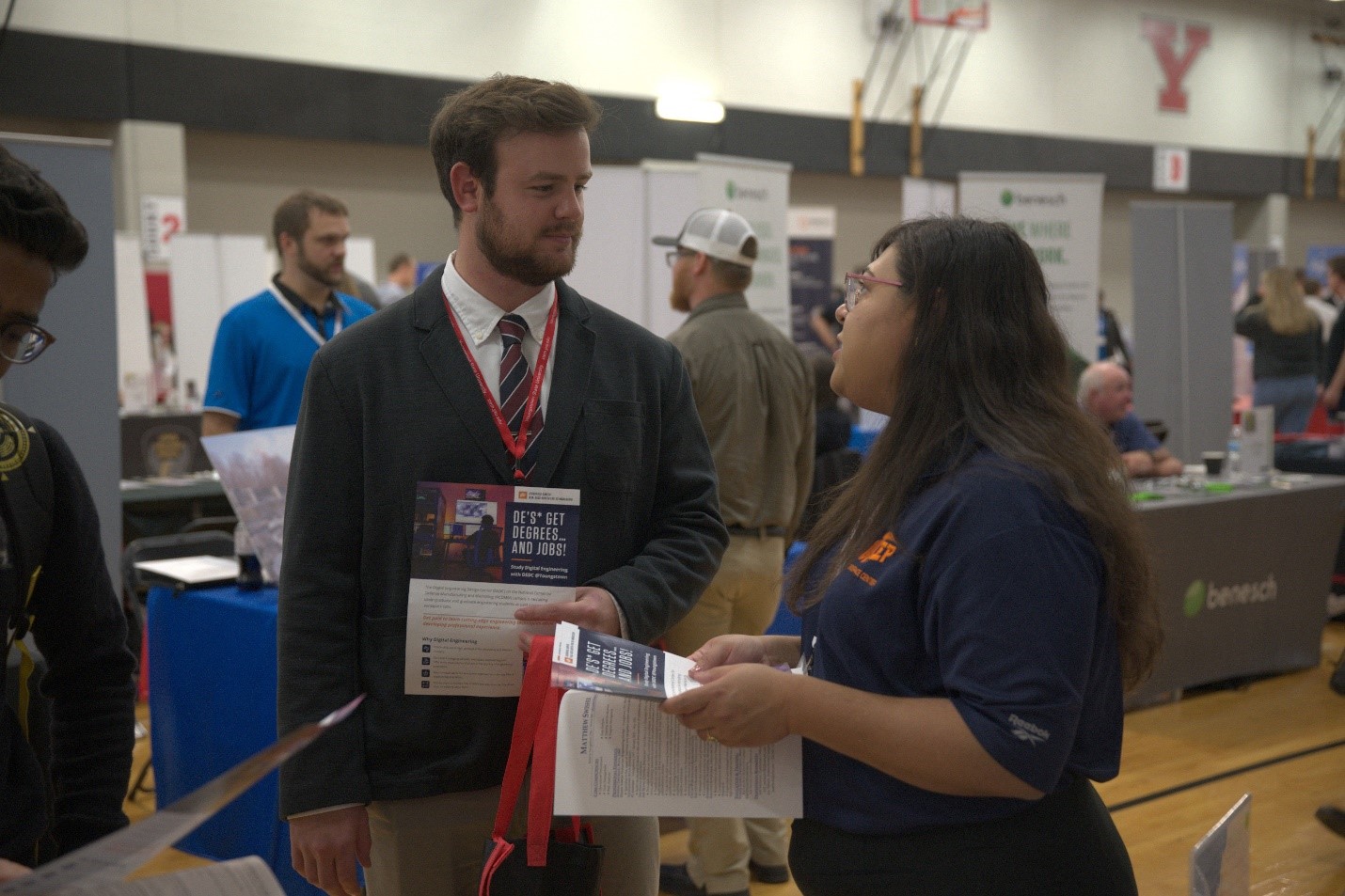 Pictured above: A student speaks with an employer rep at the Fall 2022 STEM Expo
Last month, STEM students and alumni attended the largest STEM Expo to date! As companies and organizations begin to feel more comfortable with in-person events, there has been a large return to on-campus recruiting. In total, STEM Careers, Internships & Co-ops hosted a record number of 130 employers, 127 face-to-face and 3 virtual, on September 29th. This is a significant jump from last fall, a total of 80 employers, 65 face-to-face and 15 virtual. Previously, the record for the largest number of employers at the event was Fall 2019 with 100 employers, all face-to-face!
While STEM students and alumni are still navigating the workforce in the COVID-19 era, it seems like many employers are back and looking to hire now more than ever. A total of 603 students and alumni attended the event, the highest attendance since COVID-19 hit.
Thank you to Butech Bliss, Ultium Cells and Hynes Industries for their sponsorship of the Fall 2022 and Spring 2023 STEM Expo and to all of the employers who attended in support of our students. We truly appreciate these relationships. Additionally, thank you to the staff and volunteers who helped make this event a success. Be sure to look out for more information on the Spring 2023 STEM Expo!