Ohio River Basin Consortium for Research and Education hosts Symposium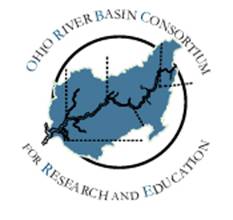 Dr. Suresh Sharma and Dr. Felicia Armstrong jointly organized the 38th Ohio River Basin Consortium for Research and Education (ORBCRE) Symposium virtually at YSU from October 6-7 using the Fourwaves platform. The theme of the symposium was "Global Change and Sustainability: Water Resources in Ohio River Basin" The ORBCRE is an association of universities, colleges, governmental agencies, industries etc. The mission of the consortium is to promote research and education among the institutions and share the water/environmental related issues within the Ohio River Basin.

Altogether 70 people registered for the conference and the attendees represented a diverse group of stakeholders from federal, state, and local government agencies, academic institutions, industry, and non-profit organizations. Mr. Craig Butler, an Executive Director and CEO of Muskingum Watershed Conservancy District and Professor Dr. Manoj Jha from North Carolina A&T State University were the keynote speakers. The College of Science Technology Engineering and Mathematics (STEM) at YSU was the session sponsor. In addition, MWCD and Clean Marina were the logo sponsors of the symposium.

There were 7 sessions including a poster session. The presentation sessions were 1) Watersheds and Land use; 2) Nutrients and Other Pollution in Water; 3) Sustainability and Climate Impacts on Water; 4) Stream/River/Lake Ecology/Biology; 5) Watersheds and Economic Development;6) Environmental/Water Education and Outreach. Some of the sessions were running concurrently for oral presentations.

Out of the thirty-seven presenters, nine students gave oral presentations and seven students presented posters. Two graduate students from YSU, Mr. Sheeraz Sheikh Mohd and Mrs. Rajati Dahal won poster awards and students from the University of Louisville and the University of Illinois Urbana Champion won the oral presentation awards.