Employer Spotlight: Mahoning County Coroner's Office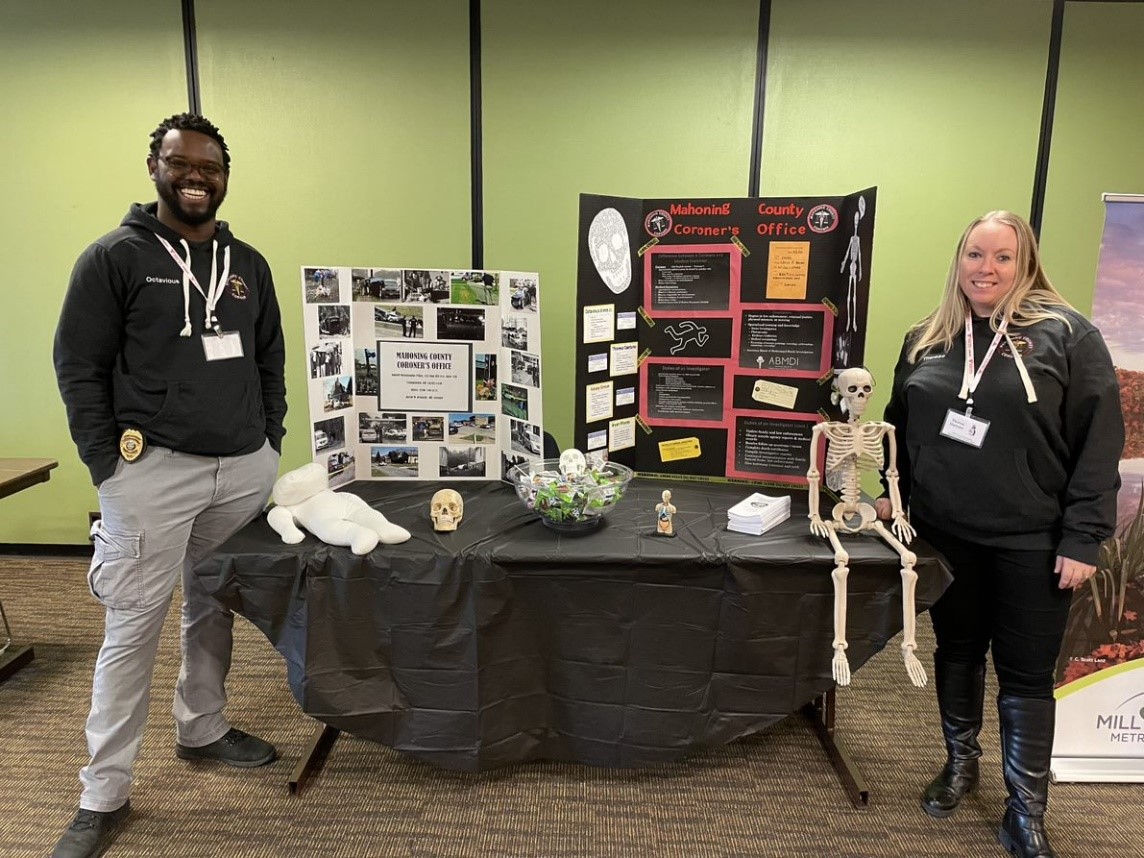 Pictured: Octavious Jones (left) and Theresa Gaetano (right) pose at an information table at Science Day 2022
The Mahoning County Coroner's Office investigates unnatural and/or unexplained deaths including homicides, suicides, motor vehicle accidents, overdoses. They speak for those who cannot and provide information surrounding their death. 
Over the past years, the relationship between the Mahoning County Coroner's Office and YSU has increased greatly. Octavious Jones says, "As a fellow YSU alumni and Forensic Science graduate, I'm always asked to present to various forensic classes and giving a glimpse into a Coroner's Office. Things have come full circle going from student to presenter. We are happy to share any information we can provide to students looking into this particular field." 
The Coroner's Office selects 1-2 interns per semester, depending on schedule and availability. The interns have the opportunity to shadow the investigators and assist with various tasks around the office and morgue. There is a very symbiotic relationship between interns and the Coroner's Office. Interns provide new and fresh eyes to an investigation that maybe one of the investigators overlooked. In return, the Coroner's Office provides hand-on experience straight from a CSI episode. All intern applications are accepted, but this is not for the faint of heart. Typically, forensic science and criminal justice majors are best prepared for the things they'll see during this internship. 
In the past, the Coroner's Office has converted YSU interns into full-time hires! Octavious Jones, B.S.A.S. in forensic science, and Theresa Gaetano, B.A. in criminal justice, are two standout former interns who now work at the Mahoning County Coroner's Office full-time!
Special thanks to Octavious Jones for answering our questions!