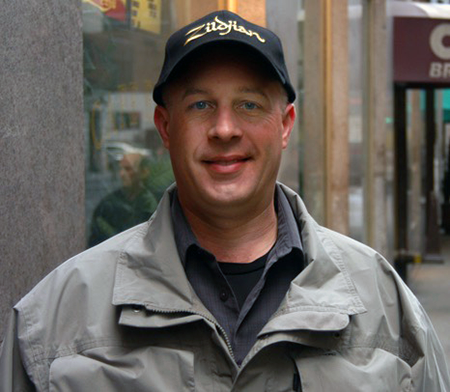 Glenn Schaft, DMA, Professor of Music,
Percussion Coordinator, GlennSchaft.com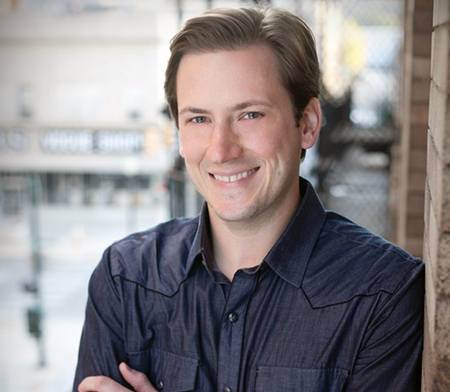 Ed Davis, MM, Adjunct Instructor 
Ed is currently an adjunct percussion faculty at YSU and freelance musician and educator residing in Boardman, Ohio.  He is also currently employed by SMARTS (Students Motivated by the ARTS) as a drum circle facilitator and coordinator of SMARTS Beats (drum based learning for students with cognitive disabilities), a private music teacher at Motter's Music in Canfield, OH and maintains a very active performing and recording schedule throughout the region. Ed has also served as a visiting professor and taught world percussion at Capital University in Columbus, OH in 2012-13.
Ed graduated from Youngstown State University's Dana School of Music in 2012 with a Masters degree in Percussion Performance. While at YSU, Ed was a featured performer on the Youngstown Percussion Collective's recording of "Forms of Things Unknown," a twelve-movement work for percussion ensemble by composer Dave Morgan. Since living in Youngstown, Ed has had the opportunity to perform with artists such as Angela Perley & the Howlin' Moons, Jordan DePaul, Special Blend, Brad Wagner, Frank Castellano, Todd Cutshaw, Costley Ct., Penguins in Bondage: the YSU Frank Zappa Ensemble, Glenn Schaft, Dave Morgan, Tom Scott and the NO EXIT New Music Ensemble.
Originally from West Liberty, OH, Ed attended the Capital University Conservatory of Music in Columbus, OH and as a student of Bob Breithaupt, Jim Ed Cobbs, Eric Paton, and Nathan Anders he earned a Bachelor of Music in Music Media degree. While living in Columbus, Ed worked as an instructor at Columbus Pro Percussion and performed in a variety of styles as a freelance musician.  Focusing on mainly drumset and world percussion, Ed has performed with groups such as the Columbus Jazz Orchestra, Chuck Mangione, The Dirty Dozen Brass Band, and served as a member of national recording act, Red Wanting Blue.  He can be heard on their 2009 release, "These Magnificent Miles" (Fanatic/EMI). 
Dylan Kollat, BM - Drumline Instructor,
Dance Department Accompanist
Dylan holds a Bachelor of Music degree in Performance from Youngstown State University's Dana School of Music. Currently he plays piano and percussion as an accompanist for Ballet Western Reserve and the YSU Department of Theater and Dance, instructs and writes as the Drumline Coordinator for the YSU Marching Pride and Champion High School drumlines, maintains a private teaching studio at Motter's Music in Canfield, Ohio, and plays drumset for regional act JD Eicher and the Goodnights.Through freelance work in the Northeast Ohio area, Dylan holds symphonic credits with the W.D. Packard Concert Band and with the Youngstown Scoring Stage. He also plays drumset regularly for Warren's First Assembly of God Church.  Dylan can be heard playing marimba on the Youngstown Percussion Collective's recording of the commissioned work "Forms of Things Unknown" as well as on JD Eicher and the Goodnight's Nashville studio release "Into Place," who's song "Aaron" has been heard nationally on a winter 2013 television placement for Olive Garden.  He is a proud alumnus of the Capital Regiment Drum and Bugle Corps from Columbus, Ohio and the Glassmen Drum and Bugle Corps from Toledo, Ohio.
While a student at the Dana School of Music, Dylan studied percussion with Dr. Glenn Schaft, Dr. Elizabeth Delamater, and Patrick Wagner.  Dylan performed with the Wind Ensemble, Symphony Orchestra, Chamber Orchestra, Chamber Winds, Concert Band, Opera, Percussion Ensemble, Marching Band, Dana Brass, Basketball Band, Jazz Ensembles I and II, and the Youngstown Percussion Collective touring ensemble.  He has served as section principal in the Wind Ensemble, principal timpanist in the Orchestra, section leader in the Marching Pride, and President of the Youngstown Percussion Collective.