Student Spotlight: Sarah Rambo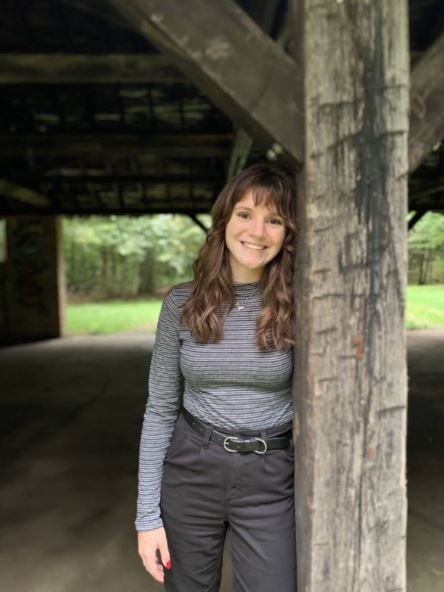 Pictured: Sarah Rambo
Sarah Rambo is a junior Physics and Math double major from Columbiana, Ohio. Her love of math initially led her to major in engineering. However, after her fist physics class, she was hooked! Although Sarah first chose YSU due to its affordability and proximity to her hometown, she quickly grew to appreciate all that YSU and its faculty could offer her.
During her time so far at YSU, Sarah has become a member of Pi Mu Epsilon, the Association of Women in Math, and the Society of Physics Students (for which she was recently elected Vice President!). Her interactions with fellow classmates are some of her favorite memories thus far:
"I know I have made lifelong friends from studying (and struggling) together and it really has made my experience at YSU so enjoyable."
Sarah credits her research experience in biophysics with Dr. Gregg Sturrus and Dr. Michael Crescimanno for growth in how to conduct efficient research and think outside the box. She was recently accepted into a summer research program at the University of Pittsburgh where she will further explore the realm of biophysics! Read more about that HERE. Sarah is particularly grateful for the guidance and support of Dr. Sturrus, Dr. Crescimanno, Dr. Donald Priour, Dr. Tom Wakefield, and Dr. Thomas Madsen, to whom she credits a large part of her academic success.
For any students interested in studying physics or math, Sarah encourages you to remember that these are tough subjects and it is ok that you don't grasp everything right away and need to ask questions. She also reminds you to keep your options open as these are large fields with so many possibilities- don't limit yourself!
After graduation, Sarah plans to continue her education in graduate school in biophysics with the eventual goal of becoming a medical physicist.
If you would like to learn more about our physics or math programs, please visit stem.ysu.edu