Faculty Faction: Dr. Daniel Opalewski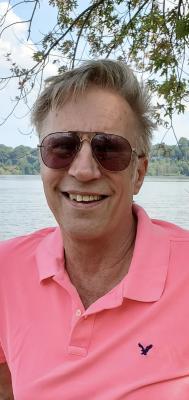 Pictured: Dr. Daniel Opalewski
Please join the STEM College in welcoming Daniel Opalewski as a new Assistant Professor in Electrical Engineering Technology. Dr. Opalewski earned his Bachelor's Degree in Electrical Engineering at Lawrence Institute of Technology and his Masters in Electrical Engineering at Wayne State University. He began his PhD coursework at Oakland University and later earned his terminal degree in General Engineering at Kennedy Western University.
Before joining the faculty here at YSU, Dr. Opalewski was a self-employed Licensed Professional Engineer doing contract work for automotive production, chemical plants, food plants, and civil electrical projects for stadiums and new construction. He also designed and did trouble-shooting for electrical and hydraulic/pneumatic and process control systems. Additionally, he served as a part-time instructor for Penn State and Butler County Community College.
Dr. Opalewski made the jump to YSU in order to bring his 50 years of industry experience to students and to the program by further developing the Process Control education, Hydraulic and Pneumatic and PLC classes.
In his spare time, Dr. Opalewski is a private pilot, flying a Piper Cherokee in the local area. He also plays the hammered dulcimer!
You can contact him by email at djopalewski@ysu.edu