Borra Named IEEE Senior Member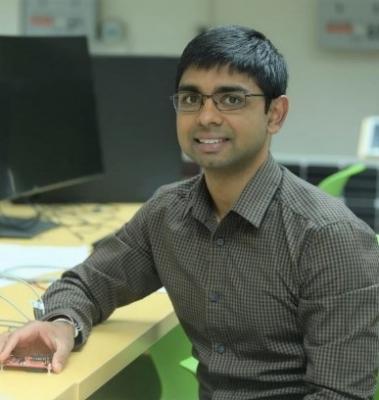 Dr. Vamsi Borra was recently named a Senior Member of IEEE (the Institute of Electrical and Electronics Engineers). Fewer than 10% of the more than 400,000 IEEE members hold this prestigious grade of membership, which recognizes significant professional technical accomplishments, significant contributions to the profession and IEEE.
As a Senior Member, Dr. Borra has the ability to hold executive IEEE positions and serve as a reference for other applicants for senior membership. To be eligible one must have shown significant performance in at least ten years in professional practice.
IEEE is the world's largest technical professional society and serves professionals involved in all aspects of the electrical, electronic, and computing fields and related areas of science and technology. Institute of Electrical and Electronics Engineers (IEEE) is the world's largest association of technical professionals with more than 400,000 members in over 160 countries.
Dr. Borra's research interests include flexible electronics, printed circuits, characterization and fabrication of electronics materials, controlled whisker growth, thin-film fabrication and characterization, and condensed matter physics-related research.