Welcome to the Rayen School of Engineering!
Since 1950s, School of Engineering has been not just producing engineering graduates but life-long learners. Housed in College of STEM, the "first and only" STEM College in the State of Ohio, Rayen School of Engineering continues focusing on integrity and growth and "Upholding Devotion to the Standards and Dignity of the Engineering Profession"
Visit our classrooms, facilities and meet our faculty to find out why we are one of the Best Undergraduate Engineering Schools in the nation.
The Rayen School of Engineering is a great place to be, and the future is nothing but vibrant! 30+ student organizations, teams such as, NASA LUNABOTICS team, Baja Car Team, Concrete Canoe Team, Steel Bridge team Chem-E-Car team, and others, have repeatedly demonstrated why we are who we are nationally! Our goal is just to Make Progress.
It doesn't matter if you are a freshman, current student, transfer student, or a returning student, always remember that your fellow Penguins and the faculty and staff at the Rayen School of Engineering are always here to encourage, support, and guide you when you need someone to count on.
The Rayen School of Engineering offers world-class engineering education, fosters excellencies in undergraduate researches, and promotes industrial partnerships. You can pursue a career in the engineering field through the following undergraduate programs, all are accredited by the Engineering Accreditation Commission of ABET, please browse the respective program's webpage for more details: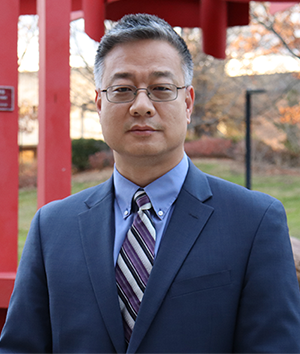 Our Programs